Our Story
It all started with our shared love of wine and, 32 years later, not much has changed. We believe there are few moments in life that aren't paired perfectly with a great bottle of wine. So, let's raise a glass and enjoy the journey together – we can't wait to meet you!
Sean Minor Wines was founded in 2005 by Sean and Nicole Minor, husband and wife team, and is still family-owned and operated to this day.
Originally named Four Bears Winery, after their four children. Just as children grow, so did we, but our commitment to crafting delicious, affordable wines remains as strong as ever.
As of 2023, Elle Minor, Sean and Nicole's daughter, has joined the team as Production Manager and Assistant Winemaker. With fresh ideas and youthful energy, she's eager to add her own spin on the family wines.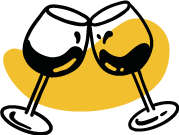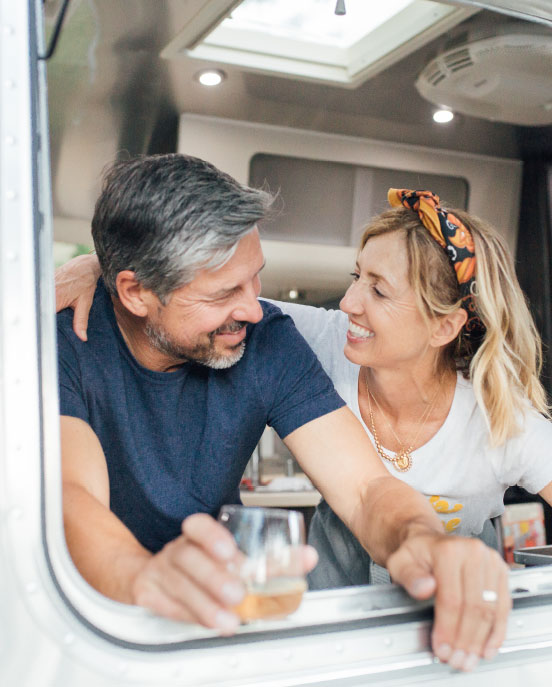 About our wine
We work diligently alongside sustainable, experienced growers in California's premier appellations to produce varietally true high quality wines. Each bottle is a celebration of our passion for great wine and time spent together. You can find our wines in restaurants and retailer across all 50 states and 10 countries.
Meet Sean
Sean Minor – winemaker, dad, and lover of classic cars. After years of experience honing his craft at renowned wineries on the West Coast, Sean began his journey with Sean Minor Wines.
For him, winemaking celebrates the practice of caring for the land, cultivating the vines, and sharing the joys of harvest with those around the dinner table. His wines showcase the best of their varietal, terroir, and sense of place.
Our Team
We are proudly family-owned and operated and grateful to be supported by a wonderful, talented team that helps bring Sean Minor Wines to our customers. From our in-office crew to our Sales VPs on the road, every single team member is integral to our Sean Minor Wines operations and our family.
Sean Minor
Founder and CEO
Kansas born, California vinted. Passionate about making wine for you to enjoy every day. Ceci, the winery dog, and his family love and appreciate his hard work and dedication.
Nicole Minor
Marketing Director
Mom of the four bears and reinventing herself in the world of e-commerce and social media marketing. Alway turns it up to 11 on the energetic, creative and fun-loving scale.
Ceci
Winery Pup, Wirehaired Pointing Griffon
Top 10 list: Car rides, long walks, camping, healthy treats, squeaky toys, chasing squirrels, winery work, photo shoots, beach runs, and belly rubs by Elle.
Stuart Barker
VP of Sales West
Food and wine pairings are his passion. Don't let that English accent fool you, this West Coast transpant fully embraces the California lifestyle.
Barbara Ellison
Accounting
Steady, calm, and loves a great financial spreadsheet. Barbara has a propensity to solve the most complex puzzles without missing a beat.
Danni Farnsworth
Social Media - Marketing Manager
Showing you all the good things behind the scenes and in your inbox as our marketing expert. Lover of walks, a good meal, and family time.
Sean Frazier
VP of Sales North East
Our Massachusetts native living his best life in New York. To keep things simple and clear, he goes by Frazier.
Sue Harrington
Sales and Marketing
Wine savvy, natural chef and baking instincts and completely in control of the HQ at Sean Minor Wines. When not at her desk, she's out chasing her Choc Lab.
Elle Minor
Production Manager
+ Assistant Winemaker
This Cal Poly grad finds winemaking inspiration in her family's legacy. When it comes to winding down, nothing beats kicking back with a glass of wine and her faithful furry pup, Ceci.
Larry Soble
VP of Sales East
Adventures of Wine and Sales, by Larry Soble. His stories should be documented and shared. When not on the road, you will find him on the golf course.
Kristi Spector
Customer Liaison
Always smiling and here for you, no task too difficult. If she's not at the office, she is walking her doggies and coaching high school tennis.
In the Press
Sunset International Wine Competition Announces Winners
Best of Class Pinot Noir: Sean Minor 2019 Pinot Noir ‐ Sangiacomo ‐ Roberts Road Vineyard (99 points)